Barcode Verification
Barcode Verification is a complex and highly technical field. There are numerous ISO (and other) standards governing barcode print quality, symbologies and structures. There are also many different industry standards such as GS1 and regional requirements such as French CIP. The complex nature of the subject and the many different bodies involved can be very confusing and may lead to incorrectly labelled product being shipped, causing product returns, fines or customer complaints.
AIS engineers have spent many years working with Barcode verification standards and our expertise in this area is second to none. We also work with the worlds leading manufacturer of barcode verification equipment, Label Vision Systems, based in Atlanta. LVS barcode verification systems are fully ISO compliant and the LVS 95xx products are the only 1D and 2D verifiers in the world to be GS1 Certified. Together with LVS verification systems and our highly trained team of engineers you and your barcodes are in safe hands.
Why Verify Your Codes?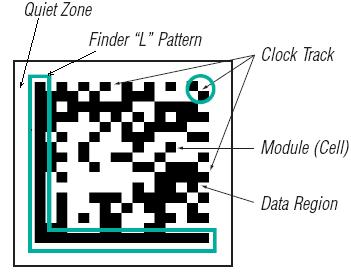 With barcoded product often making its way through multiple scanning points along the supply chain, it is not uncommon for disputes to arise between suppliers and customers over the quality of printed barcodes. Many companies will impose fines to suppliers who supply them with product that is labelled with poorly printed or unreadable barcodes.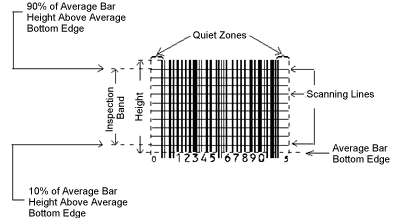 ISO 15415
ISO 15416
ISO 15426-1
ISO 15426-2
ISO 16022
MIL STD.130
ITS 199-002 (7-02)
UID Guidelines
GS-1 General Specifications
If you are responsible for barcode quality and structure in your organisation please give us a call to discuss how we can be of assistance. If you have a sample code you would like to have analysed or you would like a demonstration of our verification equipment please do not hesitate to give us a call or email us at info@aisukltd.com
Offline Barcode Verifiers
LVS® INTEGRA 9580
The INTEGRA 9580 is the latest handheld barcode verifier from Label Vision Systems offering full ISO/ANSI barcode verification. The 9580 is unique in being available as a cost effective linear (1D) barcode verifier, or as a combined 1D/2D verifier able to verify all one and two dimensional barcode symbologies. Both models feature the same 5mp camera and as an added benefit, the 1D version can be upgraded to 1D/2D with a simple software activation. To find out more about the INTEGRA 9580, follow this link.

PDF BROCHURE
LVS® INTEGRA 9510
The INTEGRA 9510 is a desktop barcode verifier able to verify the quality and validate the data within both 1D and 2D barcodes to all common industry standards including ISO 15415, ISO 15416, ANSI and GS1. The integrated 5 mega-pixel camera allows it to analyse very small codes down to an X dimension of 4.0 mils for 1D and 5.9 mils for 2D barcodes and as well as providing an overall grading, a detailed analysis highlights any problem areas in the image quality or data structure. To find out more about the INTEGRA 9510, follow this link.

PDF BROCHURE
LVS® INTEGRA 9570
The INTEGRA 9570 is a handheld barcode verifier able to verify the quality and validate the data within both 1D and 2D barcodes to all common industry standards including ISO 15415, ISO 15416, ANSI and GS1. The 9570 is ideal for the verification of outercase barcodes and logistics labels and provides an overall grading and a detailed analysis highlighting any problem areas in the image quality or data structure. To find out more about the INTEGRA 9570, follow this link.

PDF BROCHURE
MOVIE
In-Line Barcode Verifiers
LVS® 7500 Label Inspection System
This ultra-compact unit is the latest in vision technology offered by Label Vision Systems. The tiny, high resolution camera system operates with virtually any thermal printer and provides 100% label inspection allowing the user to accurately grade any 1D and 2D barcode, perform Optical Character Recognition and Verification (OCR/OCV) on variable text data and highlight blemishes and print defects. The 7500 validates the data within multiple sectors across multiple jobs, allowing it to check for duplicates making it ideal for serialisation applications. To learn more about the LVS® 7500, follow this link.

PDF BROCHURE
MOVIE