Fixed Position Barcode Scanners and Readers
At AIS UK we specialise in fixed mount and handheld barcode scanning systems that offer solutions for a wide range of industries and applications.
As a Datalogic Quality Partner we're able to offer the full range of fixed mount barcode scanners from simple conveyor mounted 1D barcode readers right up to high speed 2D imagers capable of capturing and decoding multiple barcodes per second in the most demanding of environments.
The Datalogic range of barcode readers include some of the most advanced and sophisticated devices on the market today and provide outstanding reliability.
Our expertise in fully integrated solutions allows us to specify, supply and install all the components required for any application including custom software if required.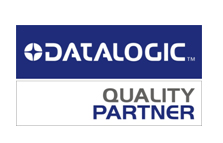 1D BARCODE SCANNERS
IMAGE BASED BARCODE READERS