TC1200 Barcode Scanner
Datalogic's TC1200 Compact CCD barcode scanner provides a cost-effective solution for many OEM and entry level Factory Automation applications and combines the benefits of CCD technology, excellent decoding capability and maximum flexibility. The TC1200 has great optics features with wide scan angle and long depth of field on very high resolution codes. Its high performance CCD sensor executes 320 scans/sec and renewed decoding capabilities increase throughput on hard to read, poor or damaged codes.
The TC1200 barcode scanner is characterised by maximum reliability (MTFB > 240.000 hours) and very low power consumption at only 1.75W. USB connection and serial port interface combined with opto-coupled input/output lines satisfy the requirement for external communication with any type of controller. The TC1200 is also available as "Scan Engine" making it ideal for embedded applications where the size is a key factor.
The Aladdin™ configuration software (via PC) or direct configuration through barcodes offer a user friendly approach to start-up and set-up procedures.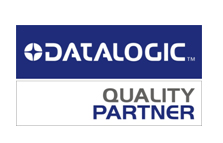 Features
Linear CCD technology
Excellent reading performance on bad label codes
High Scan Rate @320 scans/sec
Very high resolution codes up to 3 mils
Serial and USB standard Interface
IP64 protection class enclosure
Scan Engine module version
Applications
Hand Free solutions for factory automation
Lab automation and biomedical analysis machines
Kiosk and ATMs terminal service
Access control and ticketing