The Matrix 210N™ Barcode Reader
Datalogic's Matrix 210N™ barcode reader offers extreme reading performance and integrated Ethernet, Ethernet/IP and PROFINET in an ultra-compact housing.
With a WVGA image sensor able to capture up to 60 frames per second, and a flexible and powerful illuminator, the Matrix 210™ offers best-in-class direct part marked bar code reading capabilities. The unrivalled decoding libraries running on the high speed hardware platform deliver superior reading performance and impressive decoding rates, supporting high system throughput which delivers overall production efficiency.
Both read data and captured images are transferred using the on-board Ethernet ports. The captured images can be either saved internally or easily and quickly uploaded to external PCs for storage or offline analysis.
Compact dimensions with straight or right angle optical options and electronic variable focus option, provides superb contact reading capability and a simple mechanical integration into tight spaces.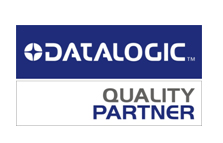 Features
Integrated Ethernet
Ultra compact dimensions
Electronic focus control
On-board image saving
ID-NET™ embedded high speed connectivity
Industrial Protection: ESD-safe, YAG, IP65
High performance on dynamic reading applications
Straight and right angle models for smart mounting
Ultra-fast image acquisition for high speed production lines
Outstanding decoding capability on 1D, 2D, Stacked and Postal symbologies
Applications
Analysis of 'Good', 'Wrong' and 'No Reads'
DPM reading and verification
Electronic PCB assembly process
Medical device traceability
Pharmaceutical manufacturing and packing
Food & Beverage
Print & Apply systems
Access control systems