The DS4800 Barcode Scanner
The DS4800 fixed position barcode scanner features a rugged construction and internal heating options making it ideal for temperature controlled environments. Through smart focus adjustment and DIGITECH™ technology the DS4800 provides excellent reading performance on low quality and low contrast barcodes as well as at high skew angles.
The DS4800 is equipped with the innovative X-PRESS™ Human Machine Interface that allows easy scanner installation and maintenance. This interface clearly presents status and diagnostic information by means of a five LED bar graph while the single multi-function key gives immediate access to relevant functions such as Test Mode, Auto Setup, Auto Learn and Focus Adjustment.
Including subzero models, the DS4800 can operate smoothly down to -35°C whilst its internal heater and de-frost window heater assures correct operation in temperatures ranging from -35°C to 50°C.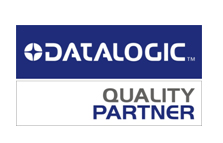 Features
Variable focus system
600-900 scan/sec
2 input + 2 output
RS232 + RS485 serial port
Display and multi-language messages
ID-NET™
X-PRESS™
0-30Vdc, IP65, 0-50°C (-35°C-50°C Subzero models)
ACR4 decoding algorithm
Typical reading range: 200 – 1000mm
Applications
Automated warehousing
Reading on pallets
Picking systems
Automated shop floor
Quality control and parts tracking
Reading on forklift trucks
Frozen industry, temperature controlled room applications and outdoor