The New DS2100N Barcode Scanner
The DS2100N is the ideal compact laser barcode scanner with complete connectivity and communication options for short range 1D code reading applications. The DS2100N is available in distinct models offering on-board PROFINET, EtherNet/IP, and Ethernet TCP/IP communication protocols.
With EDS-AOP setup tools, configuring the EtherNet/IP fieldbus communication is simple and easy. Through PROFINET, the DS2100N can be configured via the modular structure contained in the GSDML file. Parameters are stored in the GSDML file, providing automatic configuration for failed or replaced devices.
With an innovative rotating connector block, the DS2100N minimises its mechanical dimensions offering a flexible form factor during installation. Additionally, innovative software features provide easy and simple scanner installation and replacement.
The DS2100N is also equipped with the latest generation microprocessor powering an improved code reconstruction algorithm delivering superior performance on low quality codes or damaged labels.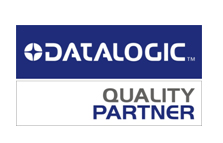 Features
Embedded Ethernet connectivity
Two PROFINET Ports
Embedded Ethernet Switch
Rotating connector block
Compact dimensions
Installation flexibility and optimum form factor
Advanced Code Reconstruction (ACR)
Excellent performance on low quality and damaged labels
Up to 300mm (11.8 in.) reading distance
Applications
Automated warehousing
Small conveyors
Picking systems
Packaging machines
Document handling machines
Print & Apply systems
Quality control and parts tracking