DS1500 Barcode Scanner
The combination of extremely compact dimensions and powerful high speed reading capabilities makes the DS1500 barcode scanner ideal for demanding OEM applications. DS1500 miniaturisation allows easy integration into OEM equipment and automatic machinery. The high scan rate and sophisticated electronic design effectively suits difficult reading conditions where a small footprint is essential.
Installation and configuration of the DS1500 is easy and simple thanks to compact size and to the new test operating mode with bar-graph. Test mode is activated by means of a push button on the scanner(external PC not required) and the LED bar-graph shows the real time read percentage. This feature increases the scanner ease of installation and re-positioning during product changeovers in automated machinery.
Availability of embedded ACB™ (Advanced Code Builder) reconstruction SW algorithm allows consistent decoding of damaged or mis-applied labels (resulting in high tilt angles).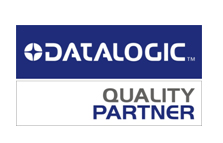 Features
Dimensions: 40mm x 30mm x 22mm
Scan Frequency: 800-1200 scan/sec
1 input + 2 output
RS232 + RS232 or RS485 serial port
5Vdc supply
Function Button + LED
Typical reading range: 50 – 200mm
Applications
Packaging machines
Biomedical analysis machines
Document handling machines
Electronic Industry
Print & Apply systems