DS1100 Barcode Scanner
The DS1100 is specifically designed to be easily integrated in OEM equipment. It's very compact dimensions, light weight, direct and 90° reading window models allow flexible mounting and positioning in narrow spaces.
The DS1100 is ideal for use in chemical and biomedical analysis machines, pharmaceutical code analysers, automatic teller machines, printing systems, video rental and film processing machines. It can also be used on assembly lines as well as simple work in progress and quality control applications.
The freely available WinHost™ configuration software provides and extremely flexible setup tool with access to all inbuilt parameters.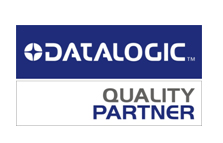 Features
Straight and 90° output window
500scan/sec
2 input + 2 output
RS232 + RS485 serial port
5Vdc supply
Winhost programming tool
Typical reading range: 50 – 200mm
Applications
Biomedical analysis machines
Print & Apply systems
ATM (Automatic Teller Machines)