DS2200 Barcode Scanner
The DS2200 embedded bar code reader is an ultra-compact laser scanner with built-in decoder operating at 500scans/sec and with a reading distance from 50 to 220mm. This fixed position barcode scanner is designed for OEM and other applications requiring easy integration, high reliability and cost effectiveness.
Datalogic's advanced technology and experience in miniaturised laser components enables development of this compact industrial laser scanner without compromising reading performance and industrial quality standards.
To meet the needs of automatic machinery applications, the DS2200 features very compact dimensions, is light weight and has an IP65 rugged industrial housing.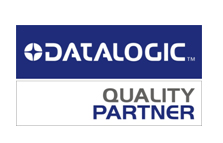 Features
Compact dimensions
Excellent reading capabilities
Designed for OEM integration
Very high density code reading (up to 0,076mm/3mils)
Applications
Packaging machines
Biomedical analysis machines
Document handling machines
Print & Apply systems
ATL (Automated Tape Libraries)