AL5010 Laser Barcode Scanner
The Datalogic AL5010 is a high performance industrial barcode scanner incorporating the latest laser scanning technology. Using cutting edge integrated control technology the AL5010 meets the demands of existing and new automated facilities.
Using multiple lasers, the AL5010 is the only product in its class to use simultaneous scanning technology with a two laser design to aggressively read low grade barcodes over the largest scan area. At 1200 scans per second, the AL5010 is able to support applications with very high transport speeds or small barcodes.
With a rugged IP65 class construction, 50°C maximum operating temperature and internal oscillating mirror, the AL5010 is purpose built for the most demanding industrial environments.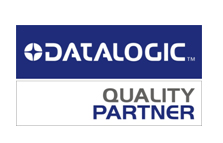 Features
Largest depth of field of any mid-range laser barcode reader on the market
PackTrack™ advanced tracking allows closer package spacing while maintaining package ID
Integrated web server with monitoring support for iPhone and IPads
Multi-language integrated GUI
Easy "plug and play" replacement
Flexible connectivity with on-board Ethernet TCP/IP
Reliability – 50,000 hours MTBF at 25°C
Applications
Automated warehousing
Pallet reading
Picking systems
Label print and apply verification
Automated shop floor
Item and part tracking
Manufacturing process control systems